Swipe to the left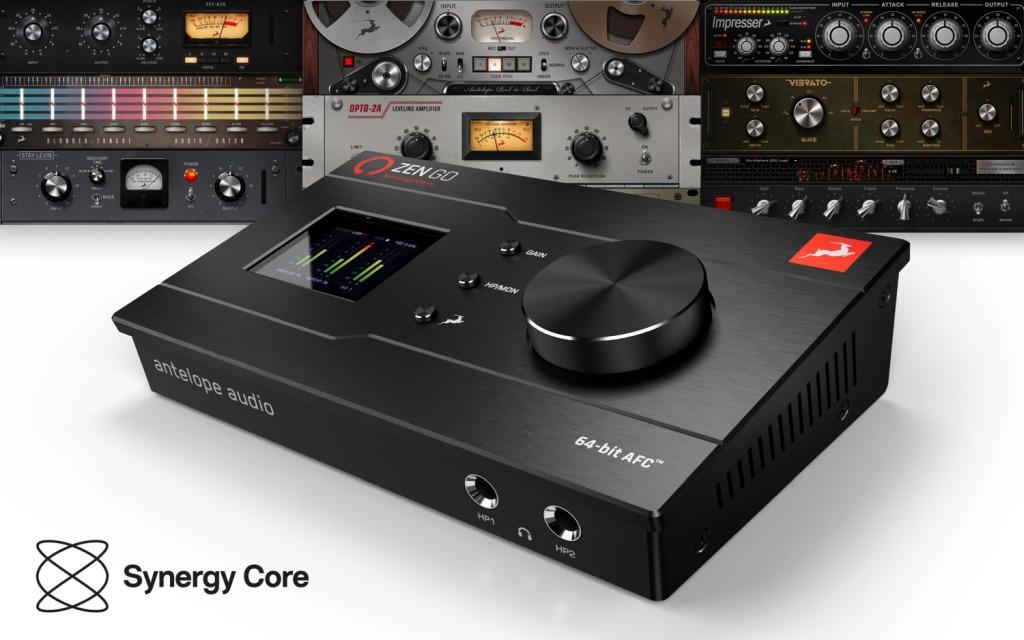 Das neue Interface von Antelope ist mit nicht mal 500€ in einem Preissegment angesiedelt, in dem der highend Hersteller bislang nicht vertreten war. Das kompakte Desktop-Gerät bietet zwei Preamps, die Mic-, Line- und Instrumentenpegel aufnehmen. Ein Line-Ausgangspaar ist für das direkte Betreiben von Monitorboxen vorgesehen, die per Klinke oder Cinch Anschluss finden. Digital kann per S/PDIF angedockt werden.
Wie der Suffix "Synergy Core" verrät, ist im
Antelope Zen Go
eine Kombination von DSP und FPGA-Chip implementiert, mit der spezielle Plug-ins auf dem Interface genutzt werden können. 37 davon sind im Lieferumfang bereits enthalten.